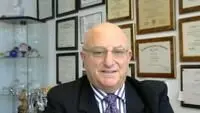 As part of Meadows Family Counseling, I provide individual, couples and family counseling services. My areas of treatment specialization include:
Individual Therapy for Depression, Anxiety, and a wide variety of other Psychological needs.
Services for Children, Adolescents, Adults, Seniors
Marital and Couples Counseling
Family Counseling
Parenting Support
Grief Counseling
Work and Career issues
Stress Management
Addiction & Recovery
Conflict Resolution
Divorce Mediation
Parent Coordinating
Forensic and Custody Evaluations
Pre-Employment Evaluations
Fitness for Duty Evaluations
Expert Testimony
I work with a wide range of emotional and behavioral issues providing services that span from therapy for depression and grief counseling to parenting support, marital and couples counseling as well as Divorce Mediation and Forensic and Custody, Fitness for Duty and Pre-employment evaluations as well as Expert Testimony. I provide a comfortable and supportive atmosphere, and a highly personalized approach tailored to each of my patient's individual needs in order to help attain the goals for their desired personal growth.
For your convenience, I offer the face to face on-line services using, Thera-Link , a HIPPA compliant website that offers privacy, security and confidendentiality. This service has proven to be most beneficial for those who wish to pariticipate in therapy from the privacy of their own homes rather than having to spend the extra time visitng a therapist office. On-Line therapy is also beneficial for those in rural areas, those individuals who are not readily mobile, or those where transportation is an issue. Please see the appointment request page for more information on how to participate in on-line therapy.